BO Châssis is the specialist for your wooden frames in Brussels and surroundings.
Wood is the quintessential material for frames. The wooden frames give a warm and friendly touch to a home. They offer better thermal benefits for your home. It's a perfect thermal insulator, with great aesthetics and good machinability. The frames make it possible to easily produce various profiles.
Our custom wooden chassis
Wood is the recommended material for people who are looking for a traditional and noble touch for the exterior joinery of their home.
Old-fashioned, retro, modern or classic, … wooden frames create a different type of ambiance depending on the type of wood used. The natural structure of the wood offers a perfect seal and excellent acoustic and thermal insulation.

Wooden frames, a classic choice
For the moment, there are very few people who still opt for wooden frames. They prefer aluminium or PVC frames. Wooden frames have been around for a long time, but the more expensive aluminium is quite aesthetically pleasing, while PVC is available in many colours and is more robust. It is not uncommon to find old wooden frames in very old buildings. By choosing wooden frames, you are sure to make a very good choice. Wood is the most authentic building material.
The wooden frame is the result of an evolution that began since the Middle Ages. In fact, with the first oil crisis in 1973, it took a decisive turn. The wooden frame has contributed to the thermal insulation of buildings throughout Europe. It's a better insulator that offers a more durable option. The wooden window frame is a rigid frame that supports the glazing and allows opening the window. It contributes to the thermal and acoustic insulation of the whole window. It also contributes to better ventilation and home security.
Wooden frames are certainly demanding in terms of maintenance. They require a fairly regular treatment at the risk of deteriorating very quickly. Weather, wind and the sun's rays attack the wooden frames over time. Without protection the frames can become grey and are prone to rot. You must take good care of them to guarantee that they remain airtight. Carpentry professionals will provide you with advice for the wooden frames to achieve a better acoustic and thermal insulation of the building.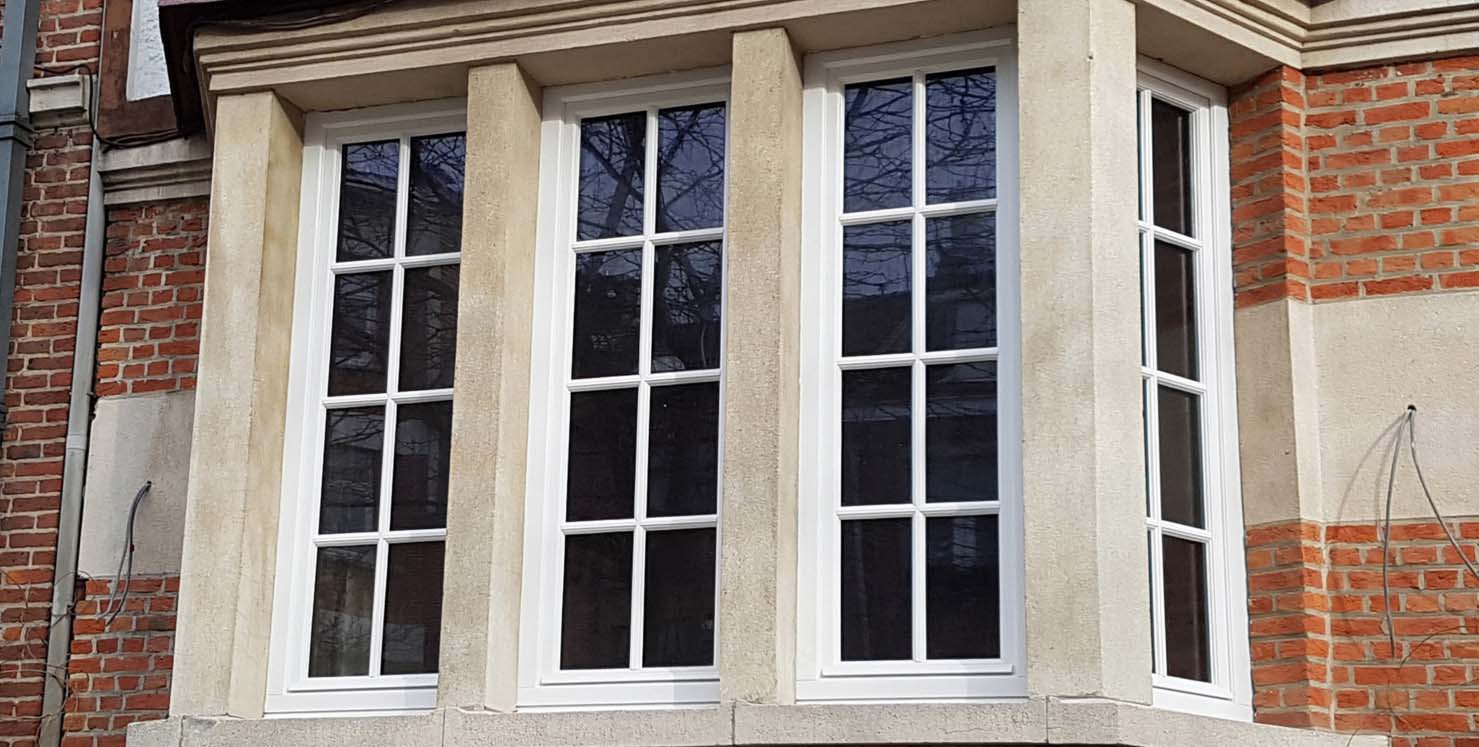 Wooden frames, rather advantageous materials
Wood is in fact everything but a material of the past. It occupies a place of choice in new constructions. The acoustic and thermal insulation properties of wood have long been demonstrated. The wooden frames coupled to either a double or triple glazing reach quite effective insulation coefficients. Wood is a very insulating material, it's also more ecological, aesthetically pleasing and very noble. It's possible to combine wood and aluminium to obtain wooden-aluminium frames based on advice from carpentry experts. A window with a wooden-aluminium frame combines the warmth of wood and the comfort of aluminium. It requires less maintenance and is above all a modern exterior touch. This alliance allows the use of native wood species which in turn generates a better circular economy.
The advantages of BO Châssis wooden windows?
Ecological, natural and renewable
Optimal thermal and acoustic insulation
Product range available for passive, low-energy and airtight houses
Warm look and feel
Easy to paint for versatile colouring
Low maintenance thanks to modern treatment techniques
Allows respect for existing aesthetics
Find out more here