BO Châssis is the specialist for your pvc frames in Brussels and surroundings
PVC is a thermoplastic polymer that has always been used in frame manufacturing. It is a plastic material that has a double advantage. It is resistant to both fire and water. With its legendary flexibility, it offers the opportunity to create many varieties of doors and windows. There are several pvc frames on the market that are suitable not only for the style of your home but also for your taste. You just need to get advice from an expert in the field.
In order to offer you the best quality, BO Châssis works with Deceuninck, the Belgian reference for window and door frames.All joinery we supply is tailor-made, according to the needs and desires of the customer.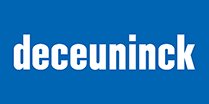 Making or placing PVC frames is an art that requires experience and very good materials in addition to know-how. PVC frames are often consolidated with steel on the inside of the frame. PVC is a fantastic building material. The PVC frames we provide meet the insulation standards and are in line with the strictest architectural regulations. PVC is a very good insulator. This has a considerable impact on the energy consumption of a home.
PVC frames are a very interesting option to turn your house in a very energy efficient home. There are major flagship brands of impeccable quality at an interesting price. They are easy to maintain and have a real resistance to burglaries and break-ins.
Pvc frames, easy to maintain and very economical
Nowadays it's easier to determine the price of PVC frames. You can calculate the price online in one click. In any case, the price of PVC frames is very acceptable considering the generated energy savings. The price-quality ratio of this product is very advantageous. PVC frames are inexpensive and offer countless advantages over other materials. They require very little maintenance. They do not need to be painted, sanded or lacquered. Just clean the frames with a sponge soaked in water and detergent. PVC frames are always bright.d'entretien. On n'a d'ailleurs pas besoin de les peindre, de les poncer ou de mettre une laque. Il suffit juste de nettoyer les châssis avec une éponge imbibée dans l'eau avec du détergent. Les châssis PVC restent dès lors toujours éclatants.


The advantages of BO Châssis pvc windows
Profiles with a minimum of 5 compartments
Super insulating double or triple glazing
Optimal thermal insulation
High performance acoustic insulation
Insulating peripheral seals
Product range available for passive, low-energy and airtight houses
Weather resistant
Suitable for new buildings and renovations
Wide range of colours
Possibility of different colours on the inside and outside
Assorted handles and accessories
Low maintenance
High stability
PVC profiles with reinforcements
End of life recycling
PVC ALLOWS US TO OFFER YOU WINDOWS WITH AN INCOMPARABLE PRICE-QUALITY RATIO. LEARN MORE ABOUT PVC FRAMES…
Consult our pdf brochures
Pvc frames for incredible comfort
The PVC frames are not only the supporting element of the glazing but are the centrepiece for defining the style of a home. They are attractive and stand out as luxury materials of your carpentry. PVC has always been essential for home decor. It is also a coveted material in the field of carpentry. PVC frames can also be customised for an incredible look that harmonizes with interior design.
PVC frames are very important for the safety of the home. It is a very robust material that resists human and natural aggression. They protect against possible burglaries. In addition to comfort, PVC frames effectively resist heat and fire. They are very difficult to ignite. For this purpose, the opinion of a professional is decisive in making your choice. He will help and advise you on a quality product.