BO Châssis is the specialist for your aluminum frames in Brussels and surroundings.
The frame is a rigid or sometimes mobile framework made of a very resistant material. It is intended to surround or support the door or window. There are wooden, PVC and metal frames, e.g.aluminium. What is special about aluminium frames? What are the possible uses? How are they more advantageous than other types of frames?
Our custom aluminium frames
Thanks to our close collaboration with the ALU K brand, we guarantee you high quality aluminium frames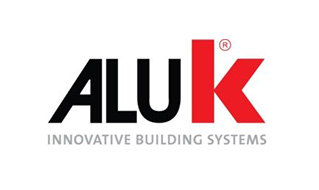 Discovering aluminium frames
The aluminium frames, as the name suggests, are made of aluminium. They therefore give a rather pronounced industrial look to the door or window. They offer very light and fairly narrow profiles. Aluminium has always been a material much appreciated by residential architects because of its elegance and aesthetics. Aluminium frame doors and windows are ideal for all types of buildings and housing. They are quite artistic regardless of the modern, retro or rustic style of the house. It is a powerful ally for customers with real decorative taste. Aluminium is a very clean recyclable metal that never loses its qualities. The manufacture and installation of aluminium frames is a real art that requires know-how, experience and quality materials. The aluminium frames are incombustible and remain waterproof and airtight.

The advantages of aluminium frames
Aluminium frames are durable, undeformable, lightweight, robust, environmentally friendly and very safe. They don't decolorate and are especially easy to maintain. They combine quality and elegance. Aluminium window frames, for example, are elegant, ultra-resistant and thin materials. These immutable qualities last for decades. They also have powerful insulating properties. It is the house component par excellence to achieve a modern architecture. Aluminium frames don't have to be sanded, painted, varnished or even lacquered. Just clean them from time to time to bring out their shine. This is the perfect choice for those who are in want of a modern and aesthetically pleasing home. Aluminium frames are sleek and elegant for modern homes. They are durable because aluminium is a 100% recyclable material. Aluminium is a material with a double positive effect on nature. It is a material strong enough to support many glazed surfaces. The aluminium frames are also easy to maintain. The installation and repairs of aluminium doors and windows are a bit more expensive than other types of frames. Nevertheless, it should be noted that the most common repair on an aluminium frame is related to the replacement of seals. The price is often dependant on the type of seal used. It is recommended to use rubber seals for aluminium patio doors. In any case, the opinion of a professional is decisive in making your choice of aluminium frames.
The advantages of BO Châssis aluminum windows?
Cutting edge technical innovations
More suitable for new buildings or large buildings
Product range available for passive, low-energy and airtight houses
Easy maintenance
Optimal thermal insulation
High performance acoustic insulation
Variety of colours, finishes and shapes
Possibility of different colours on the inside and outside